Client references
What our customers have to say about the ANDUBALANCE®.
We are proud to have developed a self-care device that provides a radically new approach to tackling water retention and controlling body weight. For people who have followed many different treatments, we now represent a fresh alternative giving people the confidence to tackle their particular condition with renewed optimism. The testimonies we have received to-date indicate just how varied the needs and motivations are of the people who have placed their trust in the ANDUBALANCE®.
What is important to us is that every hhp customer who recovers their smile represents another brick in the self-care edifice we are so deeply committed to.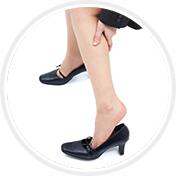 "I often suffer from swollen ankles and puffy hands. Ever since I started using the ANDUBALANCE®, the swelling has completely disappeared and I can go about my daily tasks without a worry."
Francine Lambrechts, oedema patient
The personal experience of oedema patient, Julia Keller
In 2014, Julia had to undergo a minor operation. She was out of the clinic the following day, and although the operation was totally successful, Julia started noticing swelling in her feet and ankles a few days after her return home. During the course of the following year, the situation worsened with the swelling also occurring in her hands, making it increasingly difficult to grab and carry things. The ANDUBALANCE® was recommended to Julia by a friend suffering from acute oedema. The daily Andullation® sessions combined with more regular physical activity have gradually reduced the swelling, and this has facilitated Julia's movements.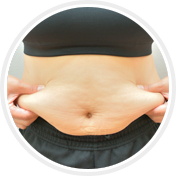 "I've literally tried everything, but nothing has been as effective as the ANDUBALANCE® in helping me control my weight in a totally natural way."
Anna Weber
The personal experience of Anna Weber in controlling weight
It was really only after giving birth to her first child that Anna started gaining weight unexpectedly. She has since followed a multitude of different slimming programmes, but none delivered the results she was expecting. Anna was then introduced to a nutritionist who prescribed a personalised nutritional plan mixed with regular ANDUBALANCE® sessions. She was rather sceptical about the combined approach until she started noticing that she wasn't regaining the weight she had lost the previous week. Anna has since made the investment in an ANDUBALANCE® and is maintaining her ideal weight thanks to daily Andullation® sessions.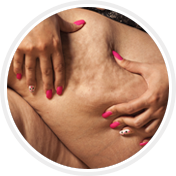 "Cellulite is my obsession. I would never have thought that such an unexpected technology could help diminish the marks on my skin. It's a mind switch you need to make."
Laura Schuster
The personal experience of Laura Schuster in reducing cellulite
Laura started showing signs of cellulite before she had reached the age of thirty: "I thought it was something women suffer from later in life". She was introduced to the ANDUBALANCE® at an hhp demonstration weekend, and was invited to test the product at her home for a full week. Although results weren't immediate, Laura first noticed the fading of her wrinkles after several weeks of regular sessions with the ANDUBALANCE®. Her perseverance was further rewarded with the progressive reduction of her cellulite. She also noticed a firming-up of the skin and a smoother, less wrinkled complexion in the cellulite-affected areas.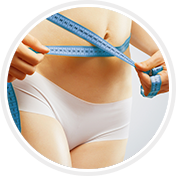 "Having a firm body has always been very important for my career. hhp have really developed something unique with this product, and it's helped me spend more time with my children."
Lena Roth
The personal experience Lena Roth in gaining a firmer body
Lena is a mother of two. She used to be a semi-professional model and has always been very watchful of her figure. Lena has followed a strict diet in recent years on the advice of a nutritionist, but wanted to firm up her body without spending hours at the gym: "The activities of my children have simply been too time consuming". Lena was one of our very first ANDUBALANCE® clients, and regular Andullation® sessions have helped her tighten the skin under her upper arms. She's also convinced they've slowed the signs of ageing by contributing to firmer tissue and making her skin look more youthful.